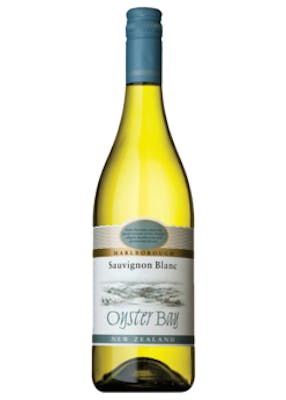 SKU: 7315
Oyster Bay Sauvignon Blanc 2021
---
$13.99
Save $2.90 (20%)
$11.09
---
$15.00 Off Ground Shipping Item. Minimum purchase of 12 bottles.You can mix & match all discount shipping items.
Pale straw green in colour with brilliant clarity, Oyster Bay Marlborough Sauvignon Blanc is zesty and aromatic with lots of lively, penetrating fruit characters. A concentration of tropical and gooseberry flavours with an abundant bouquet, it is a wine that is always crisp, elegant and refreshing.
A perfumed white with lots of gooseberry, fresh fennel and passion-fruit flavors, as well as some sage and mint undertones. Light-bodied and tangy with crisp acidity and a refreshing finish.-JS
Bright and fruity, this wine offers notes of passion fruit, citrus, white spice, ginger and grass. There seems to be a touch of residual sugar on the palate to balance the acidity and add texture to the fruit. Crisp, refreshing and citrusy, this checks all of the Marlborough SB boxes.
Citrus flavors show a candied edge and refreshing juiciness, with notes of green tea that linger. Drink now.
I was pleasantly surprised by the performance of Oyster Bay's 2019 Sauvignon Blanc. In a year when so many bargain-priced brands seem to suffer from lack of intensity, it offers bold notes of passion fruit and a touch of guava. It's light to medium-bodied, and I suspect there's a touch of sweetness, as it finishes a bit soft, but overall, it's a commendable effort.