SKU: 10770
Croft Reserve Tawny Porto
---
---
The Croft Reserve Tawny is drawn from wines selected for their smoothness and mellow character. These are aged for up to seven years in oak casks in Croft's cellars in Vila Nova de Gaia. The individual wines are then blended together a few months before bottling for balance and completeness. Light brick red, with an amber hue. On the nose, rich red fruit, notes of caramel, raisins and cloves. On the palate, cardamom, spice, butterscotch and elegant redcurrant, interwoven with attractive nutty aromas. Smooth and round on the palate, full of luscious strawberry jam flavours and an elegant finish. Reserve Tawny Port makes a delicious dessert wine, and combines particularly well with flavors of almonds, berry fruit or dark chocolate. It can also be enjoyed as an accompaniment for rich, blue veined cheeses. It is excellent at the end of the meal, as a crowning moment of an enjoyable evening, served on its own or with a plate of walnuts or roasted almonds. It benefits from being served slightly chilled, particularly in warm weather.
Juicy and nicely compact, with a core of cinnamon, raisin, dried cherry and plum cobbler notes that is flattering but stays fresh enough through the finish. Drink now. 2,000 cases made, 1,000 cases imported.
The wine is soft with caramel and vanilla flavors and ripe sultana tastes that give a rounded character. It has enough fresh acidity to balance the sweetness. The aftertaste has spice, wood and a crisp berry taste.
The NV Reserve Tawny Port was bottled in August 2015 with a bar top cork. It comes in at 123 grams per liter of residual sugar. Sugary on the finish, it is quite delectable and very focused. Emphasizing the sweetness and easy drinking, it doesn't have a lot of depth or power, but there's more than enough for the level. The alcohol does burble up here and there, but overall it drinks well in an accessible style. There is no reason this can't hold if you must, but it is not designed to be held and it doesn't need to age. Dive in.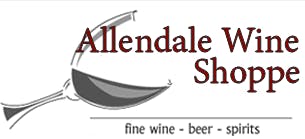 Are you 21 years old, or older?