SKU: 1425
Hermann J. Wiemer Dry Riesling 2020
---
---
Our signature Riesling is vibrant and aromatic, featuring the distinctive minerality that has become our trademark. Fragrant essence of spring blossoms sets the stage for a succulent palate of early fruit, balanced with a refreshing crispness, revealing the true qualities of the Riesling grape. A brilliant texture carries into a lingering finish, in a wine that accommodates a wide range of food.
"Hermann J. Wiemer, an immigrant from the Mosel Valley, was one of the pioneering modern winemakers in the Finger Lakes and an early proponent of riesling there. Mr. Wiemer sold the estate in 2007 to Oskar Bynke and Fred Merwarth, who manages the vineyards and makes the wine. The Wiemer rieslings have always been more floral than mineral. Breathing in this wine is like inhaling a meadow full of flowers. It's floral on the palate, too, with a touch of fruit and wet stones." - Eric Asimov, New York Times
A dry riesling that doesn't feel dry, this is pungent and tropical, with scents of peach and orange. Yet it's surprisingly light, with clean flavors and exquisite balance, satisfying and elegant.
Effusive aromas of apricot, red apple and tangerine carry the nose in this estate's wellcrafted entry-level offering. The medium-bodied palate offers flavors of juicy apple and stone fruit, accented by orange peel and white tea. It's creamy and silky in feel, but properly lifted by fresh acidity, ending with a delicate squeeze of citrus on the dry finish.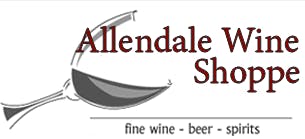 Are you 21 years old, or older?